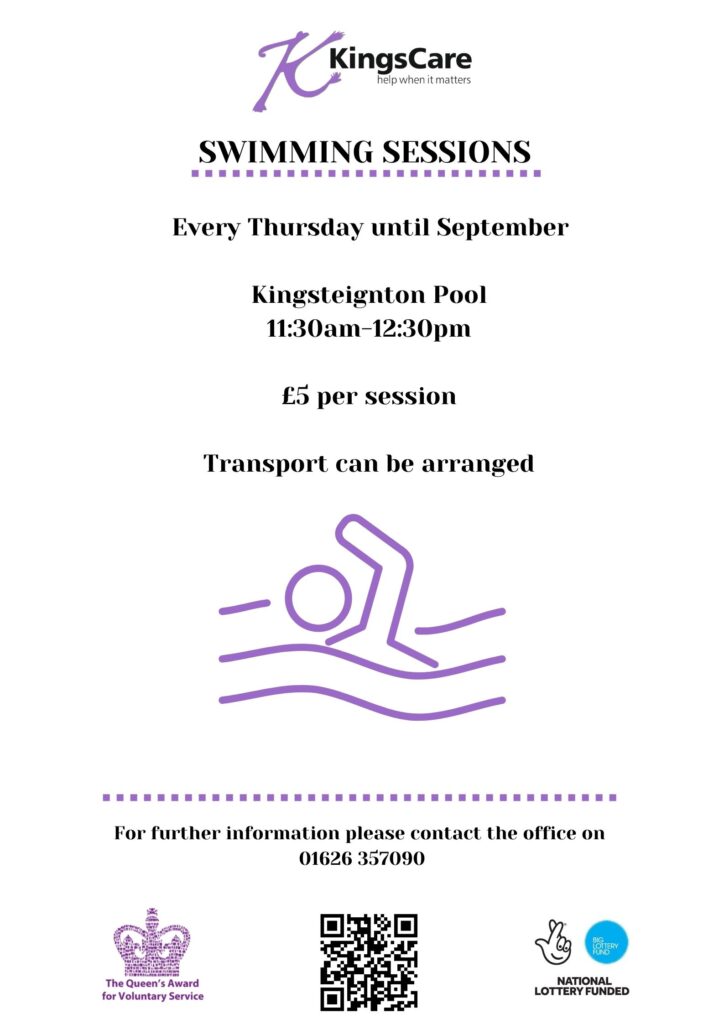 For the most recent, up to date information, please see the Government website:
To see the latest news from KingsCare, click below
HEALTH AND CARE LIBRARY
Our Aim is, with voluntary support, to improve the quality of life of those in need with our community.
That community now stretches throughout Kingsteignton to Newton Abbot and the surrounding villages.
In 2017 we secured a grant for a year from the Big Lottery's Awards for All Programme to employ a coordinator to develop more patient support services in Kingskerswell and the surrounding villages alongside Sharing Care. By November Kerswella Care was born.
We are now also working with representatives from Buckland who are establishing a patient support group there – BuSS
Read about all the exciting events going on at KingsCare, ranging from our Monday sessions of Table Tennis to our Mini Bus outings and Carers group.
There is a lot to see and do with KingsCare so come and join us at one of our events where you can relax, have a chat, or play some games!
-
Our very popular singing group meets every Monday afternoon from 2:30pm - 4:00pm
The morning costs £3.00 a session and 30p for a cup of tea/coffee in the mid-session break.