Read about all of the exciting events going on at KingsCare, ranging from our Monday sessions of Table Tennis to our Mini Bus outings and Carers group. There is a lot to see and do with KingsCare , come and join us at one of our events where you can come and relax and have a chat, or play some games!
-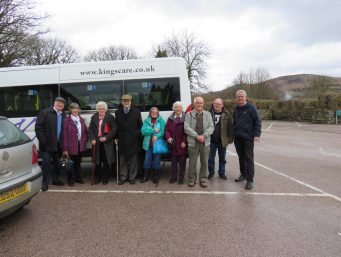 Usual pick up time is 10am.
KingsCare volunteers run regular biweekly mini bus outings to mostly local destinations – cost dependent on distance and numbers.