OTHER WAYS TO DONATE
Easy Fundraising
Using an online site like Easy Fundraising means you can raise money for Kingscare whilst doing an online shop. It's simple to use and it's free, it turns your everyday online shopping into free donations for Kingscare.
You just start your online shopping using the link above- then shop as normal.
The retailers, of which there are over 4,000 will then make a small donation to say "thank you".
Donate By Post
All cheques, CAF vouchers etc should be made payable to Kingscare league of Friends and sent to our registered office address:
KingsCare,
c/o Kingsteignton Medical practice,
Whiteway Road,
Kingsteignton,
Devon
TQ123HN.
Please remember to include your contact details.
If you're donating by post, please consider adding Gift Aid using the form below.
A Gift Aid declaration allows Kingscare to claim tax back on eligible donations.
It means that for every £1 you donate to Kingscare we can claim back 25p, at no extra cost to you.
To sign up to this scheme, please complete a gift aid declaration, this is automatically sent to us and considered when we receive your cheque.
Donate Your Time
Whether you choose to become a be-friender for someone in need, or a driver your time and effort will be deeply valued. You can read more about our volunteer opportunities here.
Donate Your Items
We would love your saleable pre-loved items in our charity shops. To find out what we accept and where / when you can take them please visit our charity shop page.
Unfortunately, we are unable to accept donations of duvets, bedding, pillows, furniture and electrical.
By playing our One Lottery, you have the chance of winning £25,000 every week and are helping us to do more work in the local community.
For just £1 per week, you will be allocated with a six-digit lottery number, which will remain yours for as long as you wish to keep playing.
You can purchase more than one entry if you wish.
Every Friday, the lucky winners are sent their prizes automatically, so if you win there's no need for you to claim.
You must be 16 or over to enter and live in mainland Britain.
Winners have to match three, four, five or all six digits of the winning number in the correct place in the sequence.
A full set of rules are available at the One Lottery website.
Six digits in the correct place win £25,000
Five digits in the correct place win £1,000
Four digits in the correct place win £25
Three digits in the correct place win 5 entries to next draw
50p from every £1 comes directly to Kingscare.
Please note:
The likelihood of an individual winning a prize is 1 in 63.
This information, along with a detailed breakdown of the odds can be found, here.
Sign up to One Lottery today and help us to help more vulnerable people within our community.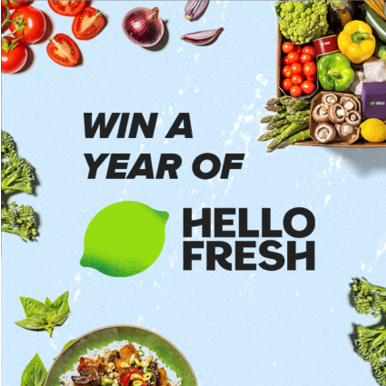 Co-op Membership
Every time our members buy Co-op products and services during this period they are making a difference by raising money for a cause they care about.
Unlike other funds, this is not distributed by coins or tokens.
Together, we'll raise your profile in the community and encourage more Co-op members to raise money for your cause.
Every time you shop in Co-Op please sign up for membership and support us and help raise funds for our mental health services, follow this link to register and start generating funds every time you shop.
Recycle For Charity
Did you know that you can help us raise funds simply by recycling your ink cartridges via our Recycle4Charity programme?
Simply drop them into our office or the The Hub charity shop and we will recycle for you.
For each ink cartridge recycled via the programme we will receive up to £2 donation.
Alternatively you can send you cartridge direct for recycling, click here.
Payroll Giving
Payroll Giving, also known as Give As You Live, is a simple way to make regular donations straight from your salary, without having to give any bank details. It is one of the most tax-effective ways of giving to charity as it comes out of your gross pay from your employer (before tax) so it will cost you at least 20% less.
A monthly donation of £10 will only cost a basic rate tax payer £8 per month, or £6 for a higher rate tax payer.
Regular gifts save admin costs and help KingsCare to plan ahead more effectively. Ask your employer if they run Payroll Giving scheme. If your employer doesn't currently run a Payroll Giving scheme, they can find out how to set one up.
To sign up to support Kingscare from your monthly salary click here.