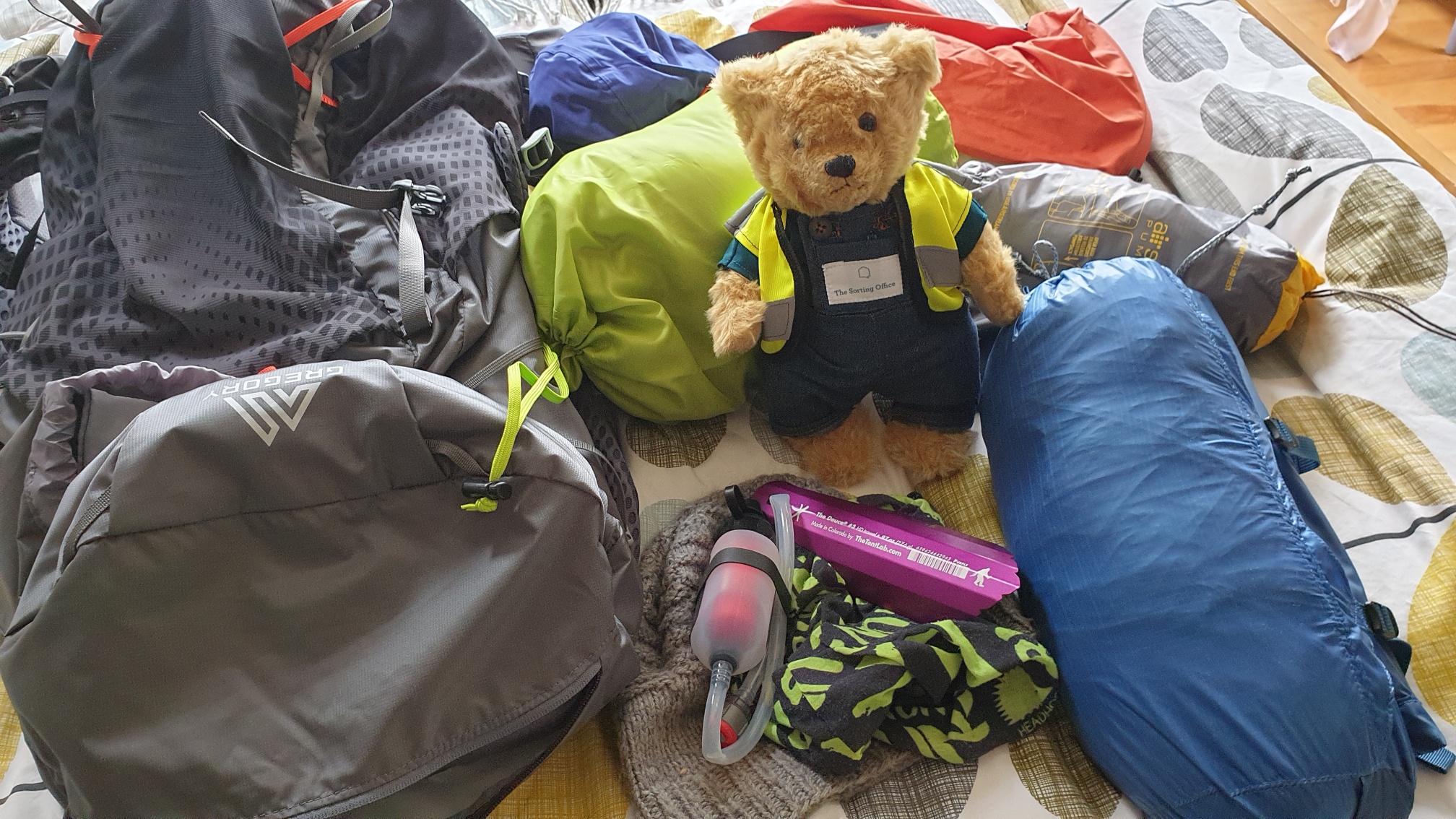 Chair Phil Millichap is about to undertake a 440km walk along the South West Coast Path in aid of Shelterbox and the KingsCare Sorting Office – and also as a means of celebrating his 60th birthday!
Starting in Minehead on Monday 30th August, Phil is walking the path accompanied with the Sorting Office Bear, and they will be camping. He intends to reach Penzance by 18th September a distance of 440km and a climb of 18,000m (same as climbing Snowdon 25 times in 19 days).
Shelterbox is a well-known charity based in Cornwall which for the last 20 years has been providing tents and survival equipment to families throughout the world that have been devastated by conflict or disaster. They are currently working with other agencies in Haiti to support communities affected by a 7.2 magnitude earthquake which hit the country on Saturday 14 August, followed a few days later by Tropic Storm Grace.
KingsCare are currently raising funds to convert the Old Post Office in Newton Abbot into a community hub which will run social activities and workshops to support the wellbeing and mental health of the local community. This will include workshops repairing, recycle, re-use and upcycle unwanted items as well as other craft activities aimed at improving mental and physical well-being.
To donate please use the below: