We have two very popular Tai Chi classes at the Senior Citizens Hall, Oakford, Kingsteignton, TQ12 3EQ every Friday morning under the leadership of Nick Taylor.
The first is an intermediate class is run from 10:00am – 11:00am and is for those who like to stand to exercise; the second is for beginners and is run from 11:30am – 12:30am for those who prefer to sit.
Both cost £5 a session with the concession that, if you pay £40 in advance, that will cover you for 10 sessions all of which need to be taken within 15 weeks.
There is another session for beginners run by Alda Gomez at the Mary Rose Centre, Gilbert Road, Buckland, Newton Abbot TQ12 2BY at 2:30pm on Tuesday afternoons. Cost £5.
**NEW FOR 2020 BEGINNERS TAI CHI**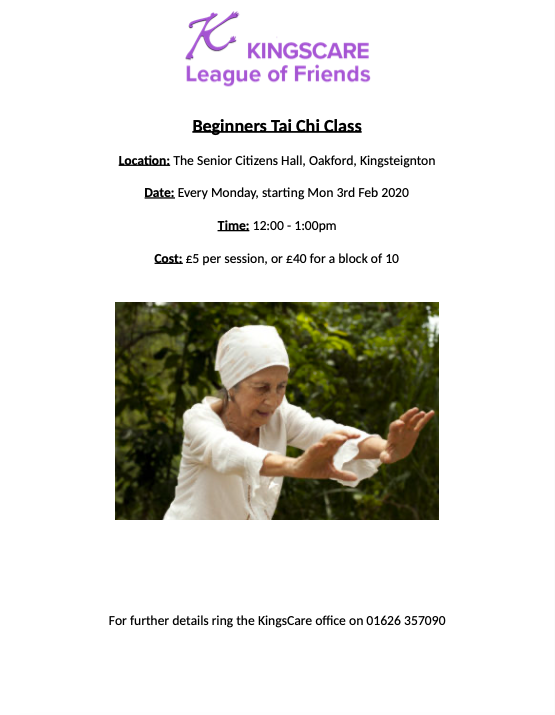 Friday and Monday sessions location